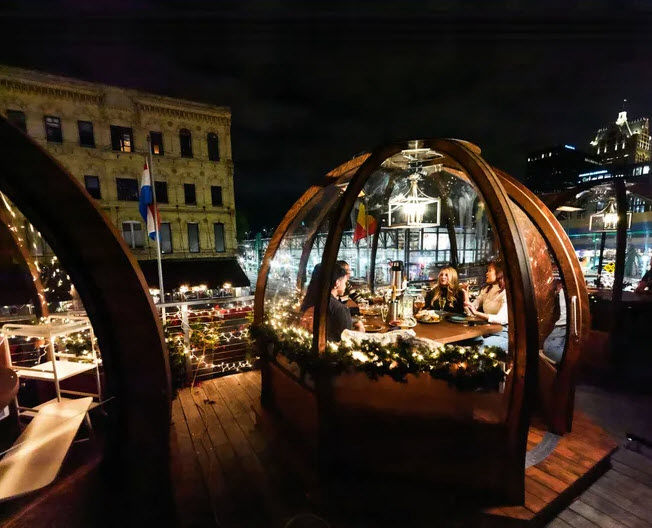 Private outdoor dining started before the pandemic, but the structures have continued to be popular.
The domes, greenhouses and other structures offer a unique dining atmosphere for a night out, whether it's for a special occasion or crowd avoidance.
Most have small heaters, but people still ought to dress warmer than when dining indoors. Some restaurants encourage customers to bring a throw for extra warmth.
Here are some of the restaurants and bars offering outdoor structures this winter for private dining and drinks...